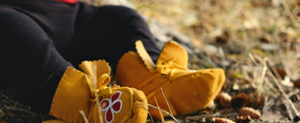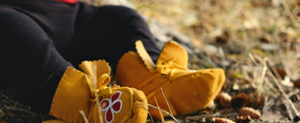 We celebrate all of the ways you live the spirit of generosity.
Support Indigenous communities on Giving Tuesday
This Giving Tuesday, we're proud to celebrate all the ways you give! Your contributions help to provide women, men, and children with the tools, teachings and resources to support their wellness journeys. Giving Tuesday is an incredible way to invest in Indigenous-led solutions to some of the biggest challenges in our community.

From providing new mothers with newborn essentials at our Zhaawanong Shelter, to offering culturally-safe supports in our Indigenous Mental Wellness Program, your donation helps to ensure community members have access to the supports they need to live a balanced life – physically, mentally, emotionally and spiritually.

By making a one-time gift or a monthly gift this Giving Tuesday, you have the power to make an incredible impact.
Why give to Atlohsa?
For over 36 years, Atlohsa has been serving individuals and families across Southwestern Ontario providing low-barrier wraparound services to community members with complex needs, including mental wellness, substance use, homelessness, domestic violence, and trauma. We specialize in providing strengths-based healing and wellness supports utilizing trauma-informed and harm reduction approaches.

LEARN MORE
Be a part of the healing
Connecting people with culture has the power to change lives.
Through your support, you can help provide...
A LIFE-LONG WELLNESS JOURNEY
Atlohsa's Indigenous Mental Wellness programs place Indigenous cultures and traditions at its core while utilizing a client-centered, strengths-based approach to healing.
One of these programs is our Medicine Wheel, led
by Aaron Dolson, Mental Wellness Worker. This culturally-based 12-step program facilitates the resurgence of Indigenous identity by providing the resources for participants to learn about their cultures and traditions as a way of life.
LEARN MORE
A CULTURALLY SAFE SPACE
Dylan White, Atlohsa's Manager of Healing Services and Community Liaison at LHSC, is committed to building and sustaining relationships with Indigenous communities and agencies so that patients and families have safe, equitable accesses to healthcare.
Dylan and the Kenkwite':ne Healing Space team works with patients and their practitioners to ensure they have a culturally informed plan of care by integrating Indigenous approaches to healthcare and healing.
LEARN MORE
CULTURE AS HEALING
"I'm incredibly grateful for being able to be a part of the Medicine Wheel group, it has helped me immensely and I'll continue to attend the Tuesday night meetings. This has become part of my recovery plan going forward."
READ THE FULL STORY
There are so many ways to give
DONATE ONLINE
Every contribution helps. You will immediately receive a charitable tax receipt for your donation.
DONATE TODAY
MAKE IT MONTHLY
Your monthly donation provides stability and strength to our ability to meet the most essential needs of our relatives.
BE A MONTHLY DONOR
MAKE AN IN-KIND GIFT
Donate a critical item to someone in need.
SEE OUR NEEDED ITEMS
VOLUNTEER
As a charitable organization, our resources are limited. Share your time, energy, and talents with Atlohsa.
REGISTER
DONATE BY CHEQUE
Send your cheque payable to Atlohsa Family Healing Services, 343 Richmond St., #109, London, ON N6A 3C2. Please ensure the cheque is to the attention of Atlohsa Fundraising.
DONATE BY CASH
Make a cash donation at Atlohsa Family Healing Services' Head Office, 343 Richmond St #109, London, ON N6A 3C2.
DONATIONS OF NEEDED ITEMS
$25 Gift Cards to Walmart, Malls, Superstore, Tim Horton's, McDonalds, Subway, A&W
Food donations - turkey, food hampers, canned goods
Bath essentials - shampoo, conditioner and body wash
New pajama sets (all sizes)
New winter clothing and gear - hats, gloves and jackets
New blankets and bedding
DONATION DROP-OFF:
Atlohsa Head Office c/o Atlohsa Fundraising
343 Richmond St., London ON
Monday - Friday, 9am-5pm
GET DIRECTIONS