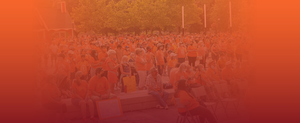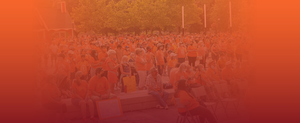 Join us as we come together to honour our past and present relatives.
September 30 is the National Day for Truth and Reconciliation, a day to honour those who survived residential schools and to remember those who did not. It is also an opportunity to create meaningful discussions, to build awareness of the legacy and lasting impacts of residential schools, and to inspire action, hope, and healing.
As we navigate through this month, let's see it not merely as a countdown but as a period of profound reflection. We invite you to engage in community dialogues and share stories. As days turn into weeks, let every moment be an opportunity to draw closer to understanding, compassion, and genuine reconciliation. Because only through truth can we truly begin to heal.
Join us in ensuring that this September, and every month thereafter, we carry forward the spirit of truth and reconciliation, taking steps towards a brighter, inclusive future.
Our Initiatives for Change
#WearOrangeSpeakTruth
The orange shirt symbolizes the experiences of Indigenous children at residential schools and serves as a powerful reminder that every child matters. By wearing one, you stand in solidarity with survivors and raise awareness about the history and ongoing effects of residential schools.

This year, as part of our Relighting the Fire of Hope Orange Shirt campaign, we proudly present our 2023 Orange Shirt design by artist Stephen Maracle, symbolizing our continued journey towards awareness and change.
LEARN MORE
Truth Comes Before Reconciliation
Wearing an orange shirt stands as a gesture of solidarity. Yet, the true journey of support begins by delving into the history and legacy of residential schools in Canada. While many Canadians and newcomers may not be well-versed with these chapters, understanding them is crucial to the path of reconciliation.
Our education portal offers a myriad of resources, shedding light on Indigenous histories, experiences, and the collective steps toward understanding and respect.
LEARN MORE
ReconciliACTION: Speaker Series
The journey continues. Previously held monthly, the ReconciliACTION series has now expanded to a dedicated year-long initiative. In collaboration with the Office of Indigenous Initiatives at Western University, we aim to delve even deeper into the heart of understanding and reconciliation.

As we take steps further into this collective journey, we invite you to be part of this profound exploration. Together, we can pave a way toward a more informed and united future.
LEARN MORE
Never Ever Forget Me
Atlohsa proudly joins hands with Chippewas of the Thames First Nation for the "Gawii Wiikaa Ga-Nendimisii (Never Ever Forget Me)" Indigenous Music and Artisan Festival. This event offers a unique opportunity to deeply engage with Indigenous artisans, to immerse oneself in the rich tapestry of musical performances, and to understand the profound stories woven into our shared history. Central to this initiative is our mutual vision: with the festival's proceeds, we're dedicated to preserving the Mount Elgin Indian Industrial School barn, a poignant space where children left behind engraved messages of hope and resilience.

Join us as we honour the past, celebrate the present, and forge a future filled with understanding and unity. Your participation can make a difference.
LEARN MORE
Donate Today
Your contributions help fund our initiatives, support survivors and their families, and assist those impacted by the legacy of residential schools. Whether directed towards our programs or our community events, every bit helps advance our mission toward truth and reconciliation.
DONATE
Spread the Word
Use our campaign hashtags, #WearOrangeSpeakTruth and #SeptemberOfTruth, and share our events and resources on your social platforms. Your voice can amplify the message to corners it might not have reached otherwise.
If you are experiencing difficult feelings, you are not alone.
A National Indian Residential Crisis Line has been set up to provide support for anyone affected by the Residential School system. You can access their emotional and crisis referral services by calling their 24-Hour Crisis Line at 1-866 925-4419.