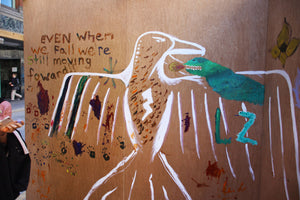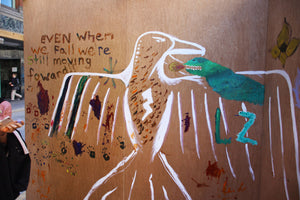 Giwetashkad: Indigenous Homelessness Strategy
About Indigenous Homelessness
Indigenous homelessness is a human condition that describes First Nations, Métis, and Inuit individuals, families, or communities lacking stable, permanent, appropriate housing, or the immediate prospect, means, or ability to acquire such housing.
Unlike the common colonialist definition of homelessness, Indigenous homelessness is not defined as lacking a structure of habitation; rather, it is more fully described and understood through a composite lens of Indigenous worldviews.
These include individuals, families, and communities isolated from their relationships to land, water, place, family, kin, each other, animals, cultures, languages, and identities. Importantly, Indigenous people experiencing these kinds of homelessness cannot culturally, spiritually, emotionally, or physically reconnect with their Indigeneity or lost relationships.
Indigenous-Led, Culture-Based Approach
Giwetashkad started in 2017 as a strategic planning process to create an Indigenous homelessness strategy for London, where there is a 29% rate of Indigenous homelessness. The strategy emphasizes community engagement and an Indigenous-led approach, with a focus on creating a sense of safety, belonging, and connection for individuals experiencing homelessness. By utilizing cultural knowledge and practices, the plan aims to promote truth and reconciliation and break the cycles of historic and ongoing trauma faced by Indigenous people in Canada. 
Over time, Giwetashkad has evolved to a suite of homelessness programs and services aligned with the four Strategic Directions of the Plan.
Giwetashkad is an Anishnaabemowin (Ojibwe language) word and concept that can roughly be translated to "circle."