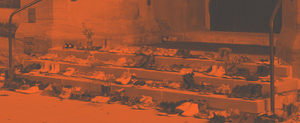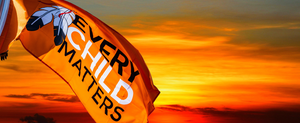 Learning about the history of colonialism in our country can be emotionally disturbing. If you are experiencing difficult feelings, you are not alone. We encourage you to reach out for support from those close to you, or one of the highly trusted and recommended helplines below. 
First Nations and Inuit Hope for Wellness Helpline
Experienced and culturally competent help line counsellors are available 24 hours a day to provide counselling and crisis intervention to all Indigenous peoples across Canada.
1-855-242-3310
Atlohsa's 24-Hour Crisis Line
Atlohsa's 24-Hour Crisis Line is a culturally-relevant telephone support service for Indigenous community members in need of crisis intervention counselling. 
1-800-605-7477
Indian Residential Schools Crisis Line
The Indian Residential Schools Crisis Line is available 24 hours a day for anyone experiencing pain or distress as a result of their Residential School experience.  
1-800-721-0066 
Wellness Together Canada
1-866-585-0445 or text WELLNESS to:
686868 for youth 
741741 for adults 
Free and confidential mental health and substance use support is available 24 hours a day from Wellness Together Canada.  
Kids Help Phone
1-800-668-6868 or text CONNECT to 686868 
Available 24 hours a day to Canadians aged 5 to 29 who want confidential and anonymous care from trained mental health responders.  
Miigwech (Anishinaabemowin), Yaw'ko (Oneida), Anushiik (Lenape)
THE 2022 NATIONAL DAY FOR TRUTH AND RECONCILIATION COMMITTEE
For their good work and assistance in making this gathering happen.
OUR HONOURED PARTNERS
Association of Iroquois and Allied Indians, Chippewa of the Thames First Nation, City of London, Oneida Nation of the Thames, and Southwest Ontario Aboriginal Health Access Centre.
OUR CONTRIBUTORS TO THIS EDUCATION PAGE
Dennis Whiteye, Tammy Doxtator, Alana Pawley, Cassandra Harris, Alizabeth George-Antone, Jason George, Todd Cornelius, Natasha Timothy, Nancy Deleary.